Shawna Grossman
MA, Ph.D Student
DOCTORAL ASSOCIATE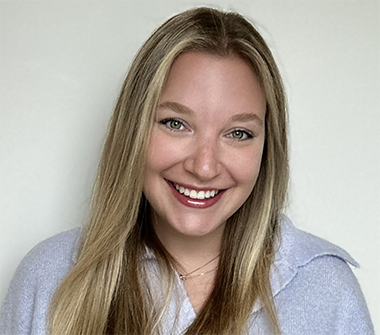 Shawna is a Ph.D. student in the School and Clinical Child Psychology Program at the Ontario Institute for Studies in Education (OISE) at the University of Toronto. Shawna earned her Master's degree from OISE in 2021, and she completed her Bachelor of Science degree with Honours in Psychology in 2019 from Concordia University.
Shawna has received clinical training at the Toronto District School Board, OISE Psychology Clinic, and Kingsway Psychological and Behavioural Services in comprehensive and psychoeducational assessments for children and youth. In addition, through her previous position at Surrey Place, Shawna has experience providing psychodynamically-informed and play-based interventions for children and youth with autism and developmental disabilities, as well as co-occurring anxiety, mood dysregulation, ADHD, and behavioural challenges. She has also received clinical training in the treatment of children with Selective Mutism through her previous position as a senior therapist at The Feelings Place, and through her participation in a summer therapy camp. As a clinician, Shawna understands and appreciates the vital role that family and school play in a child's development and works within a consultation model where appropriate, to include caregivers and educators in a child's treatment plan. She aims to create a warm, collaborative, and non-judgemental environment to support clients and their families to reach therapeutic goals.
At Family Psychology Centre, Shawna provides emotion focused therapy (EFT) for youth and families as well as cognitive-behavioural therapy (CBT) and play-based interventions. Shawna is fluent in both English and French and can provide services in both languages.