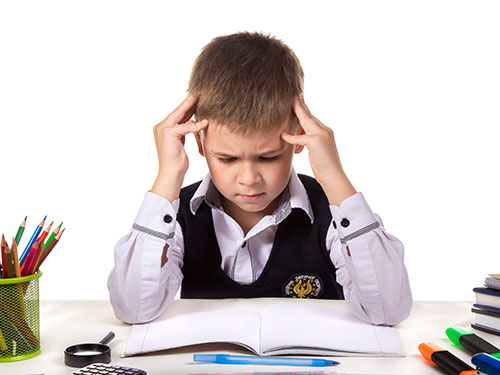 YOUR CHILD MIGHT BENEFIT FROM AN ASSESSMENT WITH A CHILD PSYCHOLOGIST IF:
They are struggling with their schoolwork or homework
They seem to be learning but forget everything the next day
Their grades are inconsistent
They seem bored or disinterested in their school work
They are showing a lot of sadness or anger and seem unhappy
SEE BELOW FOR DETAILS ABOUT EACH TYPE OF ASSESSMENT
What Is Assessed
Intellectual Ability/IQ
Who It's For
Ages 2-25
The Cost
$1550.00
What Is Involved
A cognitive assessment helps to determine a person's intellectual ability, or IQ, and provides information about their learning potential. A cognitive test can be part of the evidence used to determine eligibility for "Gifted" programming in the public school system, but also to understand how a child learns best and to know their strengths and weaknesses in the area of learning. TDSB and some other school boards require kids to be at least 8 years old when they are assessed. Ask us about the best time to test your child, depending on your goals for the assessment.
What Is Assessed
ADHD (inattention, impulsivity, hyperactivity, behaviour difficulties)
Who It's For
Ages 6-25
Cost
$2200
What Is Involved
Attention isn't just one thing, but is a multi-dimensional area of functioning. This assessment will provide a comprehensive look at your child's attentional functioning, including visual and auditory attention, attentional control and switching, inhibition, impulsivity, selective, and sustained attention. The assessment includes parent interview, standardized and well-validated questionnaires, teacher interview (with parent permission), and direct testing of your child's attentional abilities. We also provide an option to include a psychiatric consult as part of this assessment.
What Is Assessed
This assessment evaluates how a child or adolescent is feeling and how they are functioning emotionally and socially. It can also be a conducted as a psycho-diagnostic assessment, to determine if they meet criteria for a specific clinical condition, such as anxiety, depression, post-traumatic stress disorder, or an eating disorder.
Who It's For
All Ages
Cost
$1800.00-2500.00
What It Covers
This assessment covers aspects of emotional functioning and social interaction. Assessment sessions may include diagnostic assessment, clinical observations, interviews, and information from the school and family. This can be done on its own, or in combination with other types of assessment.
What Is Assessed
A psycho-ed assessment evaluates a child's complete learning profile.
Who It's For
Ages 4-25
Cost
$3800
What Is Involved
This assessment is completed in order to determine strengths and identify difficulties, learning disabilities, weaknesses in memory and learning, difficulties at school, learning concerns affecting behaviour, and screening for attention challenges. This allows us to better understand a child's cognitive and academic strengths and needs, as well as their processing in a number of areas. If we start with a psycho-ed but determine that attention or social-emotional functioning should be further assessed, you can "add-on" these pieces at a reduced cost. After the assessment process has been completed, both verbal feedback and a formal report are provided. One of our psychologists or doctoral associates can also join you at a school team meeting about your child, providing feedback to the team and supporting you in advocating for your child's needs.
What Is Assessed
The custom psychological assessment includes a combination of two or more types of assessment offered at FPC. For example, a cognitive plus ADHD assessment would cost $2500, whereas a psycho-educational assessment plus ADHD or socio-emotional assessment would cost $3900. A comprehensive assessment can include several types of assessment and would cost $4500.
Who It's For
Ages 4-25
Cost
$2500-$4500
What Is It
This assessment answers any questions that you may have about your child's learning, attention, behaviour, social and emotional functioning, and more. Presenting concerns may be complex and involve assessing for numerous clinical issues. The custom assessment can involve anywhere from 2 to 4 testing sessions with the child or youth as well as parent interview, standardized questionnaires, detailed background history, as well as information from the child's school if parents provide permission.
What Is Assessed
This is the "Gold Standard" assessment to determine if a child may be on the Autism Spectrum, or have features of Autism Spectrum Disorder (ASD).
Who's It For
1.5 years to age 17
Cost
$2500-$3500
What It Is
This assessment evaluates social communication skills, patterns of behaviour, social interaction, and a range of behaviours associated with ASD. It includes direct testing, interviews with parents and teachers, clinical observation, and standardized questionnaires. More comprehensive assessment batteries include cognitive testing and detailed interviews for background history.