Nesatara Downey
BA. (Hons.), MA Student, RP (Q).
CHILD AND FAMILY THERAPIST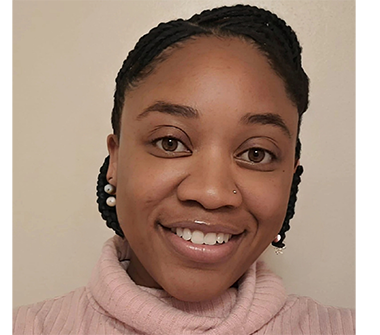 Nesatara Downey is a Registered Psychotherapist (Qualifying) and Child and Youth Worker dedicated to providing compassionate, caring, effective therapy for children and their families. She completed an advanced diploma for Child and Youth Work at Centennial College and a Bachelor of Arts in Psychology from York University. She is completing her Master of Arts in Clinical Counselling at Tyndale University, and practices under Dr. Mirisse Foroughe's supervision at Family Psychology Centre.
For over a decade Nesatara has worked with children in different settings, like after-school programs, schools, and childcare facilities. As a Youth Worker for the York Region School Board and Early Learning Facilitator for the Y.M.C.A, Nesatara utilized play-based learning strategies to encourage emotional and social resilience in children aged 2–13. Her internship with Kidcrew Pediatrics enabled Nesa to further develop her skillset and passion for helping young people by combining her knowledge of child development with Cognitive Behavioural Therapy (CBT) principles to design individualized therapeutic interventions for children. In addition to CBT, Nesa offers Emotion Focused Family Therapy (EFFT), play therapy, and family therapy.
Nesatara is patient and present with her clients. She is committed to help them discover the power of self-reflection and personal growth.