Mahsa Foroughi
Ph.D.
DOCTORAL ASSOCIATE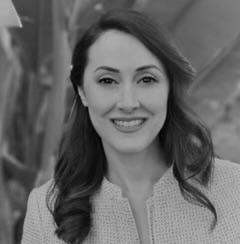 Mahsa Foroughi earned her Ph.D. in Psychology in 2016 after completing her Master's degree with a focus on children with special needs. She earned top honours in both degrees, graduating first in her class, and has been ranked first in qualifying exams.
During her studies, Mahsa has received multiple awards including the award of excellence for her peer-reviewed papers and research, the Elite Researcher in the university's 6th annual researcher recognition awards, and the highest award for the development of a game-based method to teach basic mathematics to elementary school students, specifically targeted for children with learning disabilities. She has also translated six books from Farsi to English and designed an educational package for the enrichment of marital life based on Emotion-Focused Therapy.
At Family Psychology Centre, Mahsa practices with individual children, youth, parents, and families. She draws from Emotion Focused Therapy (EFT), Cognitive Behavioral Therapy (CBT), Emotion Focused Family Therapy (EFFT) as well as her extensive training in couples and family therapy. She has over 14 years of clinical experience and offers assessment and treatment services in Farsi.