Amy Nesbitt
MSc, OT Reg. (Ont.)
OCCUPATIONAL THERAPIST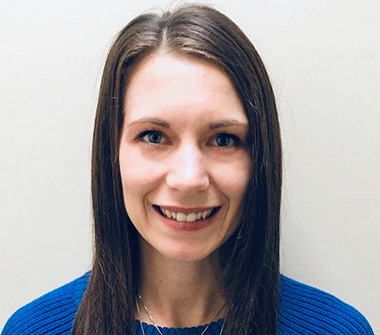 Amy is a registered occupational therapist (OT) in Ontario. She offers OT assessment and intervention for children, adolescents, and families experiencing a range of social, emotional, and behavioural challenges. Amy also supervises MSc OT student fieldwork placements at the Family Psychology Centre as an OT preceptor for the University of Toronto.
Amy uses a client- and family-centred approach to support participation in meaningful activities (e.g., school, self-care, social relationships, leisure), healthy transitions, and overall wellness. Strengths-based and integrative approaches that recognize the connection between physical and mental health are at the heart of her practice. Amy offers ADHD coaching as well as training in emotion regulation, sensory processing, individual resiliency, and behaviour change. She continues to expand her knowledge through ongoing education and courses on topics related to self-regulation, self-compassion, and occupation-centred approaches.
After completing her Bachelor of Kinesiology, Master of Science in Exercise Sciences, and Master of Science in Occupational Therapy at the University of Toronto, Amy pursued Doctoral studies at the University of Toronto's Rehabilitation Sciences Institute. Her research is focused on identifying factors that contribute to resilience and occupational functioning among transitional-age youth (16-29 years old) as well as the benefits of physical activity and self-compassion for mental health. Amy provides a compassionate and personalized approach for each client to support the implementation of practical strategies in their daily lives.