Dr. Mirisse Foroughe
PH.D., C. PSYCH.
CLINICAL PSYCHOLOGIST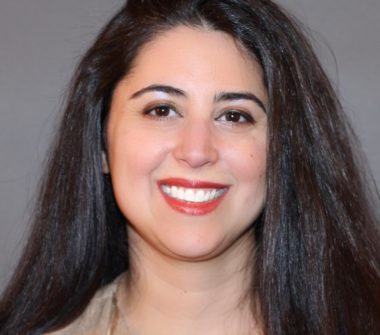 Dr. Mirisse Foroughe is a Supervising Psychologist and Director of Clinical Training and Research at the Family Psychology Centre. She oversees all psychological services, providing training and supervision to the clinical team, and directs a full-time clinical research lab investigating emotion transformation in child and caregiver interventions.
Dr. Foroughe completed her doctorate degree in Clinical-Developmental Psychology at York University as well as a Master's Degree in Health Psychology, and a Specialized Honours Degree in Psychology. She has trained at the Hospital for Sick Children, Toronto District School Board, and Sick Kids Centre for Community Mental Health (formerly the Hincks-Dellcrest Centre). She was Ontario's first full-time Child and Family Psychologist in a Family Health Team, providing primary care to children, adolescents, and families. Her academic pursuits include teaching and training students in psychology, as well as clinical research in the areas of emotion science, emotion focused and family based therapy, and psychotherapy outcome. Dr. Foroughe has received numerous awards and accolades for her work, including the OPA Ruth Berman Early Career Psychologist Award, the CPA 2017 PFC Innovative Service Award, and the OPA 2019 Harvey T. Brooker Award for Excellence in Clinical Teaching. She holds an Adjunct Faculty position with York University and is an Adjunct Clinical Supervisor for OISE UT in Toronto.