Dr. Mirisse Foroughe
PH.D., C. PSYCH.
CLINICAL PSYCHOLOGIST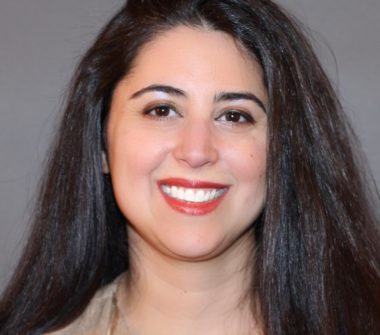 Dr. Mirisse Foroughe is a Clinical Psychologist and Director of Psychological Services at Family Psychology Centre. She oversees all assessment and treatment services, providing training and supervision to the clinical team. The clinic provides assessment, diagnosis, and treatment for a range of difficulties including learning, development, memory, attention, behaviour, family, and emotional problems. Presenting concerns often include anxiety, anger, attention deficits, behaviour problems, depression, eating disorders, parenting concerns, complex trauma, and social/relationship difficulties. Programs include the Teen and Young Adult Clinic, as well as a Multi-disciplinary Team Assessment Clinic offering diagnostic assessments for developmental concerns.
Dr. Mirisse completed her doctorate degree in Clinical-Developmental Psychology at York University as well as a Master's Degree in Health Psychology, and a Specialized Honours Degree in Psychology.  She has trained at the Hincks-Dellcrest Center, the Hospital for Sick Children, and the Toronto District School Board. She was Ontario's first full-time Child and Family Psychologist in a Family Health Team, providing primary care to children, adolescents, and families. Her academic pursuits include teaching and training students in psychology, as well as clinical research in the areas of therapeutic alliance, parent-child therapy, emotion regulation. Dr. Foroughe has received the Ontario Psychological Association Early Career Psychologist Award and the Canadian Psychological Association 2017 PFC Innovative Service Award. She holds an Adjunct Faculty position with York University in Toronto.