Danielle Hudspith
BA (Hons.), MPsy Student
CHILD AND FAMILY THERAPIST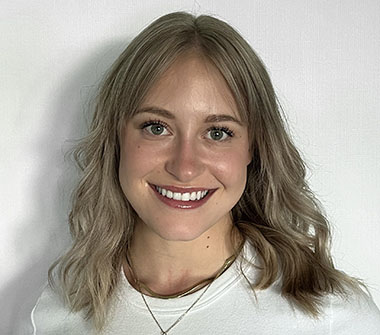 Danielle provides consultation and treatment through our Access program, working under the supervision of Dr. Mirisse Foroughe. She is currently attending Adler Graduate Professional School pursuing a Master of Psychology. She holds a Bachelor of Arts with Honours in Psychology from Carleton University.
She has a strong passion for helping others navigate challenges related to mental health and other difficulties. Along with this passion, she takes an empathic and person-centred approach by prioritizing individual needs and a safe environment for her clients. She is dedicated to supporting each client by rebuilding and highlighting the confidence and strength within them.
Danielle also has experience working as a Behavioural therapist working with children with Autism Spectrum Disorder, and as a psychotherapy coach for the BounceBack program at the Canadian Mental Health Association. Her years of experience working with kids, teens, and parents with a focus on anxiety and mood disorders has helped her understand the unique challenges and capabilities of each individual.
Danielle has joined the Family Psychology Centre team in the role of student therapist, providing emotion focused therapy for youth (EFT-Y), emotion focused family therapy (EFFT), cognitive behavioural therapy (CBT), and supportive counselling to children and adolescents under the supervision of registered Clinical Psychologists.