Dr. Kristin Thornback
Ph.D., C. Psych
SUPERVISING CLINICAL PSYCHOLOGIST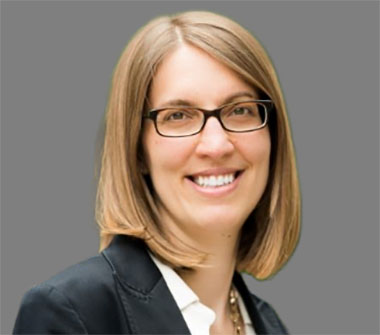 Dr. Kristin Thornback is a registered clinical psychologist with College of Psychologists of Ontario. She obtained her Ph.D. from York University and completed her residency with the Toronto Area Residency Consortium. She has held positions across numerous settings including community mental health and private practice.
Currently, Dr. Thornback is a supervising clinical psychologist with the Family Psychology Centre and provides clinical services through her own clinic, Young Minds Psychology. Dr. Thornback provides clinical supervision for student and early-career clinicians, and assessment, treatment, and consultation for children, teens, parents, and families experiencing difficulties, such as anxiety, aggression, attention deficit hyperactivity disorder, autism spectrum disorder, behaviour problems, depression, eating disorders, emotion regulation difficulties, learning disabilities, obsessive compulsive disorder, trauma, and social/relationship difficulties. She also offers comprehensive psychoeducational assessment services for children and teens struggling with learning, attentional, and developmental challenges.
She has extensive experience in a range of evidence-based treatment approaches and flexibly integrates these approaches to meet the specific needs of her clients. These include but are not limited to Emotion Focused Skills Training (EFST), Emotion Focused Family Therapy (EFFT), Emotion Focused Therapy (EFT), Cognitive Behavioural Therapy (CBT), Dialectical Behavioural Therapy (DBT- informed), and Acceptance and Commitment Therapy (ACT).