Dr. Claudia Garcia Thibodeau
MD, FRCPC
CHILD AND ADOLESCENT PSYCHIATRIST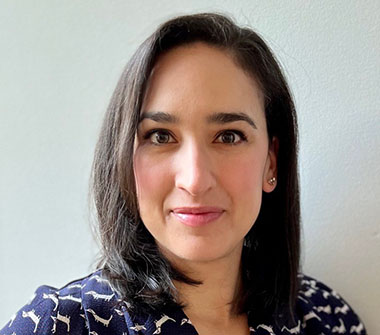 Dr. Claudia Garcia Thibodeau, MD, FRCPC, is a child and adolescent psychiatrist consulting to the Family Psychology Centre. Dr. Garcia Thibodeau specializes in assessing and treating children and youth with a variety of mental health concerns. She received specialized training in integrative therapeutic assessments, play-based interventions for infants and preschool populations, and has helped parents in their transition to parenthood. She also provides consultations in Spanish.
Dr. Garcia Thibodeau received undergraduate degrees in kinesiology and psychology with great distinction from the University of Regina. Dr. Garcia Thibodeau completed her M.D. at the University of Saskatchewan and her Psychiatry Residency and Child & Adolescent Psychiatry Subspecialty at the University of Toronto. During her residency, she worked at various hospital and community sites including: SickKids CCMH (formerly Hincks Dellcrest Centre), Women's College Hospital, the Centre for Addiction and Mental Health, Michael Garron Hospital, Ryerson University and SickKids Hospital. Dr. Garcia Thibodeau is an Assistant Clinical Professor (Adjunct) in the Department of Psychiatry and Behavioural Neurosciences at McMaster University.
Dr. Garcia Thibodeau enjoys working within a multidisciplinary team, having worked both in Family Health Teams and at the Canadian Mental Health Association. She is committed to providing comprehensive assessments and evidence-based treatments that empower patients and their families to reach their goals.