Evgenia Khilov
B.A., DTATI, RP 
Psychotherapist and Art Therapist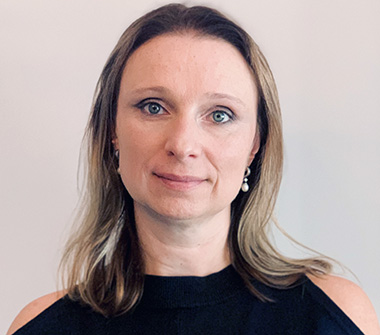 Evgenia is a Registered Psychotherapist in Ontario, holding a Bachelor's degree from York University and a Graduate Level Diploma with a Professional Art Therapist designation (DTATI) from the Toronto Art Therapy Institute.
As part of her qualification, Evgenia completed clinical training at SickKids Community Center for Mental Health. She has worked both in private practice as well as with the Hamilton-based Anderson Therapy Services, where she developed an extensive understanding regarding the causes and manifestations of a wide range of mental health challenges, including anxiety, emotion and behaviour dysregulation, social difficulties, and mood concerns. 
Throughout her academic and professional career, Evgenia has assisted clients from all walks of life, using art not only as a therapeutic modality, but as a way of facilitating profound communication and connection with others and with yourself. Evgenia's approach combines the creative process with psychotherapy and self-exploration.
Currently, Evgenia provides assessment and treatment for children, youth, and families, integrating elements of Dialectical Behaviour Therapy (DBT), Acceptance and Commitment Therapy (ACT), Emotion Focused Family Therapy (EFFT), and Mindfulness in her practice. She is passionate about working through an attachment-based, holistic lens with clients and their families.  She strongly believes in a relational, person-centred approach to therapy and works from a strength-based perspective.