Dr. Sol Pound
Ph.D. C. Psych.
CLINICAL PSYCHOLOGIST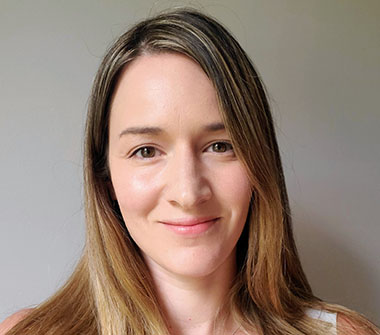 Dr. Sol Pound is a registered clinical psychologist with the College of Psychologists of Ontario. She obtained her Ph.D. from the University of Western Ontario and completed a one-year clinical psychology pre-doctoral residency at Reach Out Centre for Kids (ROCK). Over the past 13 years, Dr. Pound has worked in a wide variety of settings, including pediatric outpatient medical clinics, schools, community mental health centres, and private practices. She has also provided supervision to psychology students and residents. Currently, Dr. Pound serves as a clinical adjunct supervisor at the University of Waterloo, where she supervises clinical psychology graduate students.
Dr. Pound works with children, adolescents, adults, and parents. She has experience assessing and treating a variety of presentations, including anxiety, depression, obsessive-compulsive disorder, attention-deficit/hyperactivity disorder, autism–spectrum disorder, learning difficulties, and social and behavioural problems. When working with individual clients, she primarily follows a Cognitive Behavioural Therapy approach and integrates other approaches as needed, including Acceptance and Commitment Therapy and Dialectical Behavior Therapy (DBT-informed).
Dr. Pound has a strong interest and passion for working with parents to help them understand their children's needs, support their involvement in their children's treatment, engage in effective parenting, and enhance family relationships. When working with parents, Dr. Pound draws on evidence-based approaches, including emotion coaching, attachment theory, collaborative problem-solving, and behaviour management. At Family Psychology Centre, Dr. Pound offers family therapy and parent coaching, including Emotion Focused Family Therapy (EFFT).