Yalda Omari
MPsy
CHILD AND FAMILY THERAPIST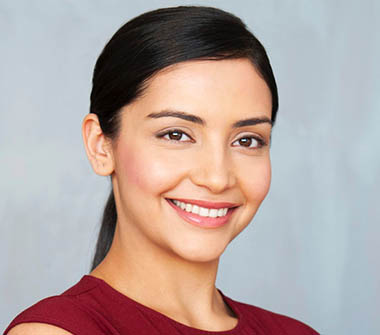 Yalda Omari is a graduate from York University where she completed her Honours Bachelor of Arts in Psychology. She is currently pursuing her M. Psy. in Clinical and Counselling Psychology at Adler Graduate Professional School. 
Yalda has been curious about human behaviour from a very young age and has always enjoyed helping others. This dedication can be seen as she keeps herself up to date with research and training in psychology as well as taking an integrative approach to address a wide range of mental health challenges. Yalda enjoys working with children, adolescents, adults and families. She provides her clients evidence-based treatments including Cognitive Behavioural Therapy (CBT), Dialectical Behaviour Therapy (DBT), Emotion Focused Family Therapy, Acceptance and Commitment Therapy (ACT) and play therapy. 
Yalda has lived in Belgium and speaks conversational Dari, Turkish and Dutch. Her experience has inspired her to be culturally competent in her practice, by trying her best to understand her client's culture as these are the building blocks of one's identity. Yalda believes that therapy success is dependent on creating a strong therapeutic relationship with her clients. She does this with her empathetic nature, genuineness, and respect.