Sumbel Malik
M.Psy
PSYCHOMETRIST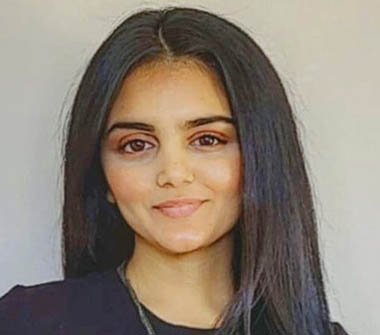 Ms. Malik is a psychometrist offering psycho-educational assessments as well as gifted testing for children aged 6 through 16. She aims to create a comfortable and friendly assessment experience for children and teens. After obtaining her Honours Bachelor of Arts in Psychology from York University, Ms. Malik began her Master of Psychology in Clinical and Counselling Psychology at Adler Graduate Professional School. She is providing clinical services under the supervision of Dr. Mirisse Foroughe. She is in the process of working towards registration with the College of Psychologists of Ontario (CPO) as a Psychological Associate.
Ms. Malik has gained experience working with children and adolescents, as well as multiracial and multilingual children, in schools, community organizations, government facilities and hospitals, where she has conducted assessments for needs-based programs and services. She has also facilitated individual consultations as well as workshops focusing on employment, sexual health, alcohol & drug use/addiction, violence and bullying. In addition to her clinical work, Ms Malik has served as a research assistant at Gifted People Services and worked with children and adolescents as a student therapist providing individual and group psychotherapy.
Ms. Malik believes that a non-judgmental and safe space for her clients is the key to establishing strong rapport. She seeks to support children, adolescents and their families experiencing anxiety, depression, obsessive compulsive disorder, relationship/family conflict, stress, aggression/anger, trauma, bullying and self-esteem issues.