Sara Oczak-Arsic
M.A.
PSYCHOLOGY RESIDENT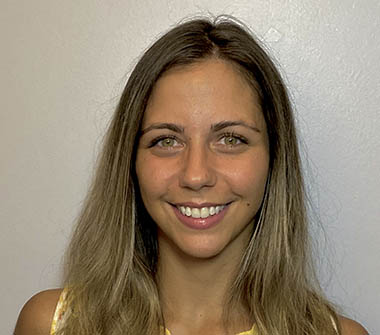 Sara draws on evidence-based approaches such as Cognitive Behavior Therapy (CBT), Emotion Focused Family Therapy (EFFT), Emotion Focused Therapy (EFT), as well as relational and play-based therapies. She provides therapy to children, youth, parents, and families struggling with a range of emotion and behaviour regulation concerns, including anxiety, depression and relationship difficulties. Sara's research interests include investigating suicide risk factors in adults with epilepsy. She has experience in providing both psychoeducational and integrative neuropsychological assessments.
Sara is in the final stages of completing her Ph.D. in Clinical-Developmental Psychology, with additional specialized training in Clinical Neuropsychology. She completed her M.A. in the Clinical-Developmental Psychology program at York University in 2014, and her B.Sc. (Honours) at the University of Toronto in 2011. She has held positions at the Toronto District School Board, Kindercare Pediatrics, and the Comprehensive Pediatric Epilepsy Program at McMaster Children's Hospital. Additionally, Sara has conducted program evaluation for Autism Ontario and was a mentor for the Autism Spectrum Disorders Mentorship Program (AMP) at York University for a number of years.
Whether providing consultation, assessment, or therapy, Sara is dedicated to providing a warm, empathetic, and nurturing environment for her clients. She uses a collaborative approach whereby the client's unique needs are fully understood, achievable goals are set, and progress is monitored through ongoing communication.