Samantha Rajchel
MSW, RSW
CHILD AND FAMILY THERAPIST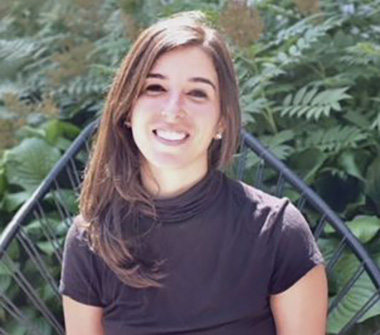 Samantha Rajchel is a registered Social Worker accepting clients through her practice at the Family Psychology Centre. She provides VIDEO THERAPY services in English or Spanish to parents, individual adults, and adolescents. Samantha completed a Master's degree in Social Work from the University of Toronto. She obtained great experience in her former position as a Child and Family Therapist at SickKids Centre for Community Mental Health, working with clients of diverse backgrounds and complex emotional and behavioural difficulties.
Samantha has experience using a number of therapeutic treatments including Mindfulness-Based Interventions, Emotion-Focused Family Therapy, Cognitive Behaviour Therapy, Narrative Therapy, and Solution-Focused Brief Therapy. Her approach is warm, compassionate, non-judgmental, collaborative, and strength-based. She primarily utilizes an emotion-focused and attachment-based lens to help you develop a deeper understanding and cultivate the change you seek. She utilizes an integrative approach, meaning that she integrates different forms of psychotherapy that adapt to your unique needs depending on the problem and your goals.
There are many reasons why people decide to seek therapy. You may be weighed down by on-going challenges that you would like to address, or simply feeling as though something isn't quite right. No matter where you're at, Samantha is pleased to be part of your healing journey.
Online Counselling and Therapy Now Available. Download Our Flyer to Learn More